Mon, 12 February 2018 at 5:33 pm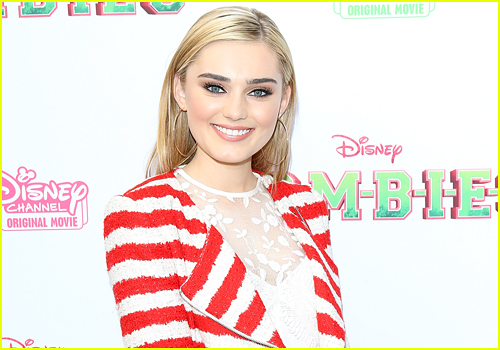 MEG DONNELLY 10 FUN FACTS
Biggest pet peeve is just people chewing. Not the act of eating, but the actual sound just gives me creeps.
I love surfing.
I love coffee. In the morning, I always have to have black coffee.
I love going on adventures to anywhere. I like spontaneous adventures.
I love comedy because I love making other people laugh. It's the best thing in the world.
I love to sing.
Scuba diving is one of my favorite things. I almost got my scuba license but I still need to finish that.
I like going to art galleries and museums.
I love hiking. When you get to the top, and have a beautiful overlook, it's just the best. Especially in California.
I love being around people and hate being by myself. Being around people and learning about them too because we're just so interesting.
Like Just Jared Jr. on FB