Thu, 10 May 2018 at 10:28 am
Riverdale fans got the shock of their life when Black Hood was revealed on the show last night.
Well, maybe not a shock of who it was, but more of why.
JJJ set up a poll earlier in the day and 45% of our readers thought it was Hal Cooper underneath the mask.
But was it? Or was it someone else that you didn't even suspect?
Click inside to see who it was!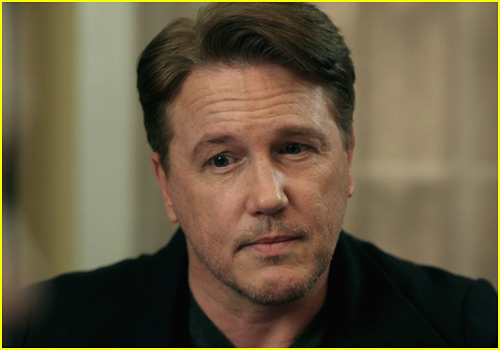 HAL COOPER
Fans were right – it was Hal all along!
The episode showed through an old home movie that as a child, Hal was brainwashed by his mother to cover up the fact that his father murdered the Conway family.
He was raised to believe that "sinners need to die" and those memories were ignited after Betty's Jubilee speech last season.
Actor Lochlyn Munro actually didn't know he was Black Hood until this episode!
"I had about four days to mentally become the Black Hood and figure out the backstory for Hal Cooper because I had never played him as the Black Hood ever," he told ET after the show. "So all of the sudden I found out that I was the Black Hood and saw this whole, like, home movie of his mom basically brainwashing him to lie about his dad doing some killings in Riverdale."
He continues, "Hal created Hal Cooper to disguise who he was and he did a damn good job of it, he pulled the wool over Alice's eyes and everyone's eyes. Now all of the sudden he's on this rampage to "purge the town of sin," and obviously that was lurking somewhere in the shadows of his mind for all those years, so that was really challenging. I had to all of the sudden take this character in another direction that I really wasn't prepared for."
And Lochlyn, just like us, still has questions about it all.
"Am I the only Black Hood? Did I actually do those killings?" he says. "I never really confessed. Betty just told me what I did. I said, 'What did I do?' and she said, 'You did this, you did this and you did this.' I never actually told her any of those things, so I don't really know."
"Hal has a twin, you never know," he adds. "These are just my theories, but I could be way off-base."
Like Just Jared Jr. on FB