Fri, 08 February 2019 at 7:54 pm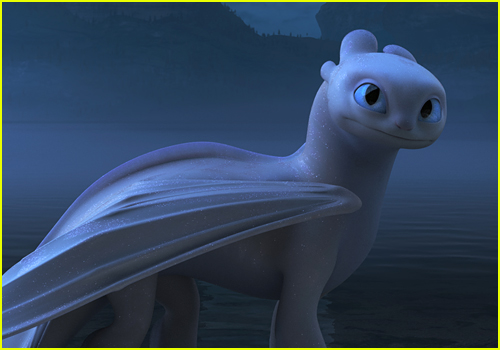 LIGHT FURY
The Light Fury is the opposite of the Night Fury, aka Toothless.
"She has stubbier ears, a narrower ribcage, she's a little bit more streamlined…It's a tricky, tough balance because she could have very easily turned into My Little Pony and had lots of rainbow colors and [appealed] to that basic idea we might have of what that type of character could look like. We have a little bit of that, but just the right amount so that it still feels like this could happen in nature."
The light fury also has the ability to heat her own scales until they reflect the environment, thus rendering herself essentially invisible to those around her.
Like Just Jared Jr. on FB