Wed, 29 May 2019 at 1:21 pm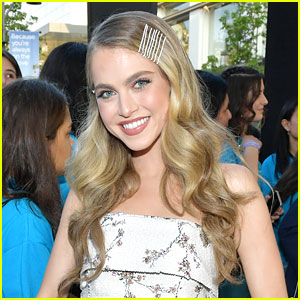 Anne Winters is opening up about a certain scene of 13 Reasons Why she can't watch.
The 24-year-old actress has one scene in particular from a past season that's hard for her – Tyler's sexual assault scene in season two.
"It was very graphic. I could barely watch it honestly," she told RadioTimes. "It was very disturbing. I could see how that provoked a lot of controversy to be honest."
"At the same time I love being on a show that has so much controversy because it's in everyone's line of conversation, and everyone's talking about it. I think that's great," Anne continued. "But that was crazy: that scene is definitely one that I will not watch again."
She also thinks that abortion should be a topic in the third season.
"Abortion should be a topic. I don't know if she should do it or not, I'm going to leave that up to the writers. But I think that it should definitely be discussed," she told THR. If you forgot, it was revealed that her character Chloe was pregnant in the last episode of season two.
Like Just Jared Jr. on FB