Thu, 01 October 2009 at 10:20 pm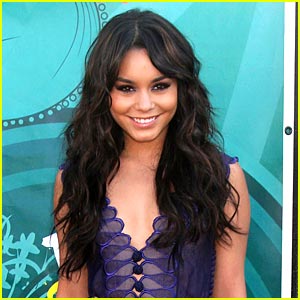 After having a relaxing weekend at home in Los Angeles, Vanessa Hudgens ran into some plane trouble while flying back towards the Sucker Punch set in Vancouver.
A fan writes to JJJ, saying, "I was on Vanessa Hudgens' flight to Vancouver and we had a little plane trouble. A bit into our flight, smoke started coming in from the back of the plane. It was so scary! Even in our time of terror, my eyes were glued on Vanessa and she looked so scared! She was sitting next to her manager Evan and kept looking to the back of the plane where the smoke was and saying things to her manager. She had a really worried look on her face until the pilot went on the speaker phone thing and said we'd be turning around to go back to LA so we can get another plane. Once we heard that she relaxed into her chair and started listening to her iPod again."
They continued, "When we finally landed in Vancouver, and were getting off the plane, Vanessa was really sweet and waited for most people to get off before she and her manager did. When I was walking to get off the plane, I couldn't help but stop and say that I was a huge fan of hers and good luck in everything she did. Vanessa smiled so big and said 'Thank you! Your such a sweetheart.' She even walked around Evan so she could get into the aisle and hug me!!!!
"It was the most amazing and terrifying plane ride ever! I've always dreamed of meeting Vanessa and meeting her was incredible! Whoever thinks shes a snob has obviously never seen her or met her because shes so sweet and so nice to everyone. She has a heart of gold as far as I'm concerned!!
Reps for Vanessa could not be reached on the smoke story.
Like Just Jared Jr. on FB