Wed, 11 November 2009 at 2:25 pm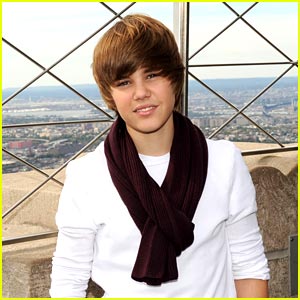 Justin Bieber might only be 15-years-old, but he sure talks an awful lot about the L word — Love.
The budding musician recently caught up with M mag to chat about his philosophy about the intense emotion. Justin shared, "I think you can feel love at any age. I haven't been in love yet, but I've felt love. It's a beautiful emotion that you can't really describe.
Justin also opened up about his hit song, "One Less Lonely Girl," saying, "It's about a girl who's lonely because she just broke up with her boyfriend and I want to be that person to make her feel less lonely."
Would he ever fall in love with a fan, you ask? "I would date whoever I fall in love with. Make sure if you come see me in concert, to scream as loud as you can to catch my attention!" Justin said.
The new issue of M mag hits stands on MONDAY. Pick your copy up for more on Justin!
Like Just Jared Jr. on FB