Sun, 12 September 2010 at 8:30 am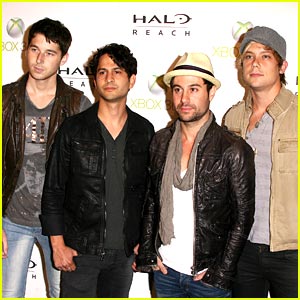 Honor Society band together as they arrive at the launch of XBox 360′s "Halo Reach" at the Rob Dyrdek Fantasy Factory in Los Angeles earlier this week.
JJJ caught up with the band recently and got their take on which song they most enjoyed recording.
Andrew shared in the video below, "I really enjoyed recording 'Sing For You.' That was one of the last songs that we recorded for the record and it was really just a lab experience because we wrote that song in that studio. To see it develop from nothing into the finished product was really cool."
More Honor Society news coming up soon!


Honor Society's Fave Song to Record
Like Just Jared Jr. on FB