Sun, 19 December 2010 at 2:30 pm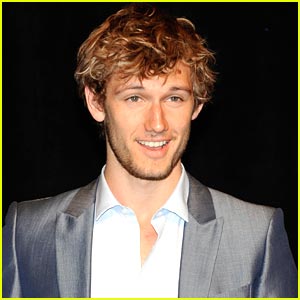 Alex Pettyfer is going from a beast (Beastly), to an alien (I Am Number Four) and now to a race car driver.
ComingSoon.net reports that the 20-year-old actor will play the title character in DreamWorks Pictures' adaptation of Tom Rubython's book, "Shunt: The Story of James Hunt."
The book's summary: James Hunt is remembered more for his girlfriends and wild personal exploits than for his skills in a race car. But the excesses of his glamorous life cannot hide the fact that he was, in many people's opinion, the fastest driver on the Formula One circuits in the 1970s. In an era dominated by the likes of Emerson Fittipaldi, Niki Lauda and Ronnie Peterson, Hunt stood out in terms of raw speed and his seemingly effortless ability to plant a Formula One car on pole position. In this full and comprehensive account of the life of James Hunt, the author and his researchers have examined every detail of the driver's life — from his very earliest days to the last hours of his existence — as well as the lives of the people he left behind.
Alex will also produce the film next to John Palermo.
WHAT DO YOU THINK of Alex's new project?
Like Just Jared Jr. on FB