Mon, 31 January 2011 at 10:30 pm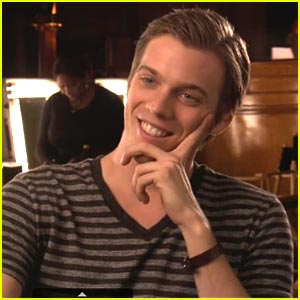 Jake Abel stars as Mark James in the upcoming I Am Number Four.
The -year-old actor sat down with TrailerAddict to chat about his character, being scared of Kevin Durand and how Mark redeems himself in the film. Check it:
On Mark James: "Mark is the king of the school and when John comes in, he's becomes a threat. He's a strong, handsome guy and my ex-girlfriend seems to be taking a liking to him. Mark has a very adverse reaction to that. He starts off nice, then gets more tough."
On Kevin Durand and the Mogadorians: "What makes a Mog so terrifying is their height. Kevin as a Mog is over seven feet tall and in real life, he's already 6'7″. Tattooed head, stubbed nose and sharp teeth and their eyes…I hope you can see them clearly in the film because they're not human at all. They're alien and it's very odd. Kevin makes them scary."
On how his character changes throughout the film: "There comes a point where Mark realizes he's dealing with something much bigger and that something supernatural is happening. When he meets the Mogs, he realizes that John must be the good guy because these guys are bad. He wants to save Sarah and gains his redemption in the end."
I Am Number Four hits theaters on February 18th!

Jake Abel chats 'I Am Number Four'
Like Just Jared Jr. on FB