Sun, 20 February 2011 at 8:30 pm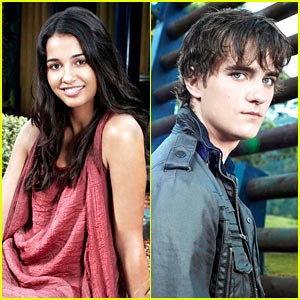 Check out the new promo pics of Landon Liboiron and Naomi Scott for their new upcoming show, Terra Nova.
The Steven Spielberg produced project follows the Shannon family as they embark on an incredible journey back in time to prehistoric Earth as a small part of a daring experiment to save the human race.
Naomi plays Maddy, who is as independent and adventurous as her parents Jim and Elisabeth, but her distrust of authority soon leads her on a dangerous path.
Landon plays her older brother Josh. He's mourning the girl he left behind and torn between two role models — his father and the charismatic Commander Frank Taylor, the leader of the settlement, and the heroic first pioneer through the time portal.
Terra Nova premieres this fall on FOX.

"Terra Nova" Super Bowl Spot
Like Just Jared Jr. on FB