Mon, 02 July 2012 at 3:30 pm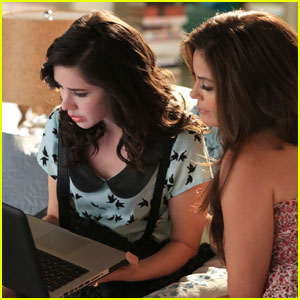 Erica Dasher and Teri Hatcher mess around online in this new shot from the upcoming episode of Jane By Design.
In two weeks, the hit ABC Family show will return with "The Online Date." In the episode, love is in the air, but needs a little help to get going and Jane (Dasher) is determined to help her friends out.
Meanwhile, Billy (Nick Roux) is caught off guard when Zoe (Mariah Buzolin) invites him to meet her parents. Kate (Hatcher) on the other hand, decides to help Gray (Andie MacDowell) take the next step with her love life by setting up an online dating profile for her. Mortified by her mother's actions, Jane must now try to put a stop to the online dating scheme before Gray finds out and fires her for sure.
"The Online Date" airs Tuesday, July 10 @ 9PM ET/PT on ABC Family.
Like Just Jared Jr. on FB