Mon, 08 April 2013 at 11:00 am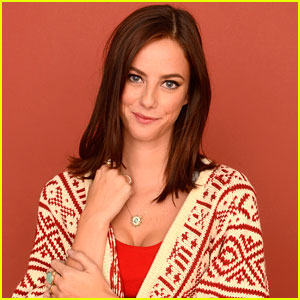 Kaya Scodelario has been officially announced as the newest cast member of The Maze Runner.
The film's director, Wes Ball, tweeted the news: "Aml Ameen and Kaya Scodelario were mesmerizing on camera today. Oops. Did I just reveal @kScodders is our Teresa? :)"
"Thank u so much 2 everyone sending me good vibes 4 #mazeRunner I can't tell you how excited I am to be a part of it!Thanks Fox and @wesball" Kaya added later on after wrapping for the day.
Co-star Aml, who plays Alby, responded to Wes' tweet, saying, "This girl is Ace! Fellow Londoner #BrapBrap "even though I never say that" Echo what Wes says she's a champ!"
The Maze Runner, based off of James Dashner's book of the same name, follows Thomas, who wakes up in an elevator, remembering nothing but his own name. He emerges into a world of about 60 teen boys who have learned to survive in a completely enclosed environment, subsisting on their own agriculture and supplies from below.
Like Just Jared Jr. on FB