Sun, 30 March 2014 at 1:09 am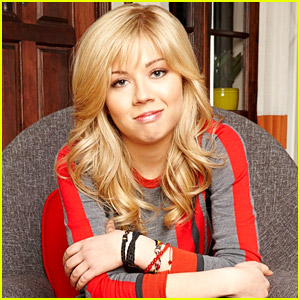 The 2014 Kids' Choice Awards was buzzing with tons of young Hollywood stars, but Jennette McCurdy was noticeably absent from the carpet and show.
"A lot of you guys are asking why I didn't attend the KCAs…. I wish I could explain everything as thoroughly as I would like to, but unfortunately a simpler explanation is all I can write. I was put in an uncomfortable, compromising, unfair situation (many of you have guessed what it is) and I had to look out for me," the 21-year-old actress wrote on Twitter.
She continued, "I chose to not go because sticking up for what is right and what is fair is what my mom taught me is ALWAYS the most important thing. I want to thank those of you who have reached out with kind words of support, McCurdians and Arianators alike. No matter who or what you support, I believe in supporting fairness first. If you have done that, thank you."
Jennette added later on to questioning fans, "It has to do with how nickelodeon treated me. That's all. Thanks for the love. <3"
WHAT DO YOU THINK happened between Jennette and Nickelodeon?
Like Just Jared Jr. on FB