Tue, 16 September 2014 at 11:45 pm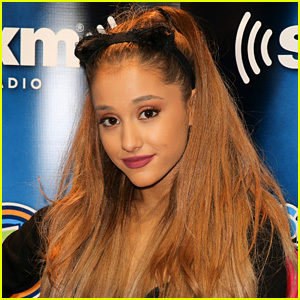 Ariana Grande refuses to sit quietly when it comes to all the rumors spreading about her!
The 21-year-old entertainer took to social media to slam reports that she's a "diva."
"man some of these rumors that have been coming out about me lately actually have me laughing out loud….really can't take em seriously," she tweeted. "sooner or later ppl will realize that what u put out is what u get back. the lies/hate etc. give love & I promise life will treat u better"
Ariana continued, "I've said this before but I promise it's true. what u focus on expands. what u put out, u get back. live for love & your life will be pretty. love love love love love love love. k? n here's some more love for u. even those who are unkind. here's some love for u too. u need it most. not to quote rent but ima boutta quote rent. share love. give luv. spread luv. measure ur life in luv. (I quoted rent & I'm not apologizing). I love u"
WHAT DO YOU THINK about Ariana Grande's response to the rumor mill?
Like Just Jared Jr. on FB