Wed, 25 March 2015 at 6:11 pm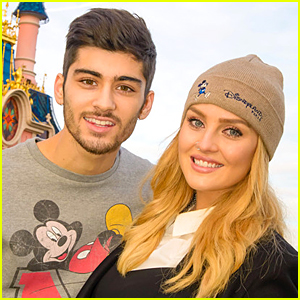 Zayn Malik's departure from One Direction has been the hottest topic today.
Many fans took to social media to share their thoughts on the 22-year-old singer's decision to quit and even blamed his fiancee Perrie Edwards, who is being compared to John Lennon's wife Yoko Ono.
If you didn't know, Zayn recently slammed rumors that he cheated on Perri after he was caught hanging out with a mystery blonde.
"Perrie's the modern day Yoko Ono … I can't believe this," one fan wrote about the Little Mix singer.
Perrie's the modern day Yoko Ono … I can't believe this

— aaliyah (@blackheaux) March 25, 2015
Click inside to read more comments about Perri Edwards…
This is all Perrie's fault, I just know it.

— Suey (@suey_xo) March 25, 2015
PERRIE EDWARDS IS THE YOKO ONO OF ONE DIRECTION

— ? tamrina ? (@tamrina_m) March 25, 2015
i wanna go up to perrie and be like "you're not that cute, your hair is uneven, you look dusty"

— sara (@nutellacurls) March 25, 2015
Perrie is trash this is all her fault

— Niall Horan Expert (@nialleyray) March 25, 2015
im not gonna lie i think this all about perrie and his relationship he was perfectly fine before that

— paige is really sad (@mixtapesIouis) March 25, 2015
What just happened?! Did Perrie made him chose her over his career? Unfair, man. She should also quit if that's the case. Just an opinion.

— Airan Patricia Bueno (@Aianpat) March 25, 2015
OKAY IM SORRY BUT ZAYN IS PROBABLY LEAVING ONE DIRECTION TO SAVE HIS REALITIONSHIP BUT PERRIE IS STILL IN LITTLE MIX LIKE NO SORRY

— j loves n (@criminalnialI) March 25, 2015
I hate to say this but I honestly feel Perrie coerced him into leaving the boys

— Ras (@p_hilophobic) March 25, 2015
if I ever see perrie on the streets we fighting

— its zayns wifes bday (@skippingharry) March 25, 2015
this is all Perrie's fault.

— Zayn Malik News (@fawazayn) March 25, 2015
Well Perrie is officially the Yoko of the group… not even hating.. history never fails to repeat itself..

— http:Zirry (@Cvrlycvltlirry) March 25, 2015
I'm skipping class I hate school I hate my life I hate perrie edwards

— taylor (@taylormicaa) March 25, 2015
if this was for perrie i swear to god

— nancy (@zukewifi) March 25, 2015
I BET PERRIE HAD SOMETHING TO DO WITH THIS LMAO

— steph (@isaidyeahloads) March 25, 2015
Like Just Jared Jr. on FB