Fri, 03 April 2015 at 11:00 pm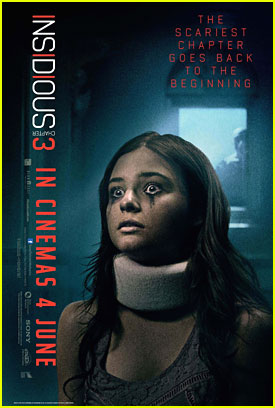 How creepy cool is the new poster for Insidious: Chapter 3?!
In the upcoming movie, Stefanie Scott stars Quinn Brenner, a teenage girl who has been targeted by a dangerous supernatural entity.
The prequel film, from franchise co-creator Leigh Whannell, is set before the haunting of the Lambert family, reveals how gifted psychic Elise Rainier (Lin Shaye) reluctantly agrees to use her ability to contact the dead in order to help Quinn.
Insidious: Chapter 3 arrives in theaters on June 5th.
Check out the trailer on JustJaredJr.com!
Like Just Jared Jr. on FB