Wed, 24 June 2015 at 6:30 pm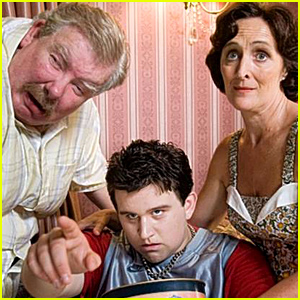 J.K. Rowling just wrote a lengthy update to the Pottermore website to tell fans all about the Dursley family.
JK gave some insight into the Dursleys first meeting, which did not turn out well at all! Aunt Petunia and Uncle Vernon and Lily and James Potter immediately did not click as James and Vernon did not get along.
It's also revealed that Vernon hated Harry because he looked so much like his father.
J.K. also wrote about how she named the characters of Vernon and Petunia. Vernon was "a name I never much cared for", and Petunia "the name that I always gave unpleasant female characters in games of make believe I played with my sister, Di, when we were very young."
Concerning Aunt Petunia and Harry's final goodbye in the series, J.K. says she wanted "something decent (a long-forgotten but dimly burning love of her sister; the realisation that she might never see Lily's eyes again) almost struggled out of Aunt Petunia" during the moment, "but that she is not able to admit it, or show those long buried feelings."
Like Just Jared Jr. on FB