Mon, 24 August 2015 at 12:20 pm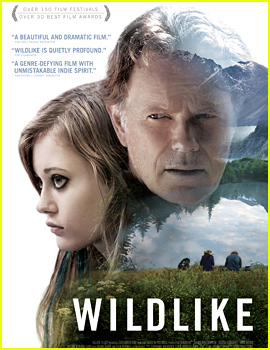 Ella Purnell plays a very troubled teen in the new film Wildlike and we have the exclusive debut of the film's poster!
The 18-year-old Maleficent actress stars alongside Bruce Greenwood, Nolan Gerard Funk, and Brian Geraghty in the film, which is slated to debut in theaters and on-demand on September 25.
Here's a synopsis: a troubled teen must face the dangers of the Alaskan wild, as well as her own past, in order to find her way home. Sent to stay with her uncle in Alaska while her mother is in treatment, 14-year-old Mackenzie (Purnell) is forced to flee as her uncle's attention turns threatening. Unable to reach her mother and afraid that the authorities will return her to her uncle, she embarks on a journey across miles of wilderness to find a way back home to Seattle. As she plunges deeper into the Alaskan interior, a chance connection with gruff backpacker Bartlett (Greenwood) proves to be her only lifeline. Mackenzie shadows Bartlett across the rugged frontier, thwarting his efforts to cut her loose until he has no choice but to help her survive, and against the backdrop of a spectacular landscape, they discover the redemptive power of friendship.
See some stills from the movie below…
Like Just Jared Jr. on FB