Mon, 24 August 2015 at 9:00 pm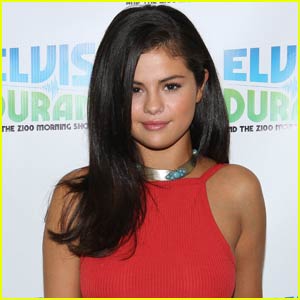 Selena Gomez gets super candid about her love life in this new interview with the U.K.'s Sunday Times.
The 23-year-old "Good For You: entertainer opened up about her past relationship with Justin Bieber, her friendship with Taylor Swift, and why she took off her purity ring.
On Justin: "It's difficult for people to separate us. The internet wants to freeze this moment in time and constantly repeat it…I didn't think I was doing anything bad by falling in love. There's such an emphasis on people being the perfect thing and then destroying them because it's good press."
On her purity ring: "I said, 'Dad, I want a promise ring.' He went to the church and got it blessed. He actually used me as an example for other kids. I'm going to keep my promise to myself, to my family, and to God…Sometimes you have to lie to yourself to get through the criticism, and then you're in your closet crying…It's been like"I'm not embarrassed to say that. I'm also not embarrassed to say that the ring has come off. I got it was I was 13 and I respect so much what it represented, but it isn't for everyone."
On Taylor: "I can count on one hand the people I could call and who would be there for me. Taylor is one of the greatest people. When I split with my first boyfriend and I was really sad about it, she flew into town with homemade cookies and a bunch of junk food."
For more on Selena, visit TheSundayTimes.co.uk.
Like Just Jared Jr. on FB