Sat, 29 August 2015 at 6:30 pm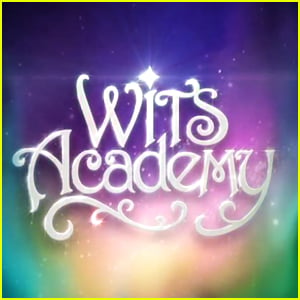 A sneak peek of the theme song for W.I.T.S. Academy has just hit the web!
Actress Kennedy Slocum teased fans with a little sneak peek of the upcoming Nickelodeon series.
""Here it is! A little sneak peek of the #WITsAcademy theme. So excited for you to see all the magic in store for this show! @nickelodeontv," she wrote.
The show also stars Daniela Nieves, Julia Antonelli, Jailen Bates, Lidya Jewett, Meg Crosbie, Andrew Ortega, Timothy Colombos, Tyler Perez, Jazzy Williams, Bianca Matthews, and Ryan Cargill.
Wits Academy will center on Andi (Nieves), who is now a Guardian in training at WITS Academy, the Magic Realm's most esteemed school for witches and wizards in training. But as the best friend and unofficial Guardian to the Chosen One, she'll have to work hard to prove that she can live up to expectations as the first (and only) human Guardian.
Plus, she's in charge of getting the Magical Realm's toughest witch and wizard to graduation day, one of which is Jax's little sister Jessie! Along the way she'll have to decide who is a friend, who is a foe and who may be more.
Like Just Jared Jr. on FB