Mon, 19 October 2015 at 3:20 pm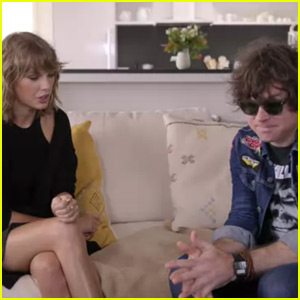 Taylor Swift sits down with Ryan Adams in this new interview for her GQ cover story.
The 25-year-old singer was asked questions by the very guy who remixed her whole 1989 album to make it his own!
Taylor talked to Ryan about everything from John Hughes movies, to how she came up with "Blank Space," to which song came to her in a dream! Watch below!
"The song 'All You Had to Do Was Stay' there's this really high-pitched 'Stay!'" Taylor said. "I had a dream that my ex showed up at my door, knocked on the door, and I opened it up and I was about ready to launch into like the perfect thing to say, and instead all that would come out of my mouth was that high-pitched chorus of people saying 'Stay!'"
Ryan Adams Interviews Taylor Swift
Like Just Jared Jr. on FB