Fri, 06 November 2015 at 2:20 pm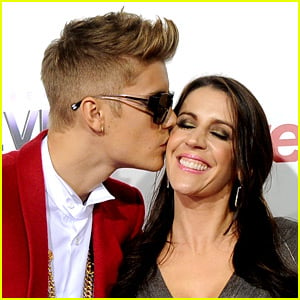 Justin Bieber has had his ups and downs over the years and it seems the struggles have affected his relationship his mom Pattie Mallette.
The 21-year-old singer, who displayed his close relationship with his mom in his documentary movie Never Say Never, recently opened up about what his relationship with her is like these days. He told Billboard that it's "pretty nonexisting."
"I was distant because I was ashamed," Justin said. "I never wanted my mom to be disappointed in me and I knew she was. We spent some time not talking, so it takes time to rebuild that trust. She's living in Hawaii now, so it's hard, but getting better. She's an amazing woman and I love her."
Justin's mom gave birth to him when she was just 17 and his dad Jeremy Bieber was 18.
"He was immature," Justin told the mag about his dad. "He left for like a year when I was about 4, went to British Columbia, came back on Father's Day. I remember my mom said, 'If you're going to be here, you have to be here.' There's a misconception that he's this deadbeat dad, but he has been in my life since. I was with him on weekends and Wednesdays."
Like Just Jared Jr. on FB