Mon, 09 November 2015 at 8:30 am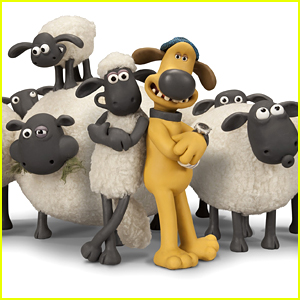 Does anyone else love Shaun The Sheep as much as we do?
If you do, then good news! Amazon has picked up the rights to Shaun the Sheep: The Farmer's Llamas special, which will debut for Prime members on November 13th.
In the special, Shaun tricks the clueless Farmer into buying three exotic llamas at an auction – but predictably, the situation spirals out of control.
The other three series Amazon has picked up are Dino Dana, The Kicks and Lost In Oz. Here's what the shows are about:
– Dino Dana is a spinoff of "Dino Dan" from J.J. Johnson and features 16 new prehistoric creatures, an adopted baby dino, and budding paleontologist Dana and her teenage sister Emily.
– The Kicks centers on Devin Burke (Sixx Orange) was the star player on her soccer team back home until her family moved to California midway through the school year – and she has to rally her new team to victory.
– Animated Lost in Oz reimagines L. Frank Baum's books in a modern-day Emerald City. In the series, 12-year-old Dorothy Gale befriends West, a street-smart witch grappling with dark temptations, and Ojo, a giant munchkin.
Like Just Jared Jr. on FB