Wed, 18 November 2015 at 3:20 am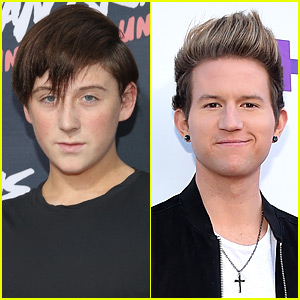 We're so glad that Trevor Moran and Ricky Dillon are safe and sound after they were put into a scary situation on Tuesday night (November 17).
The guys were trying to fly to Paris from Los Angeles when their flight had to make an emergency landing because of a bomb threat. They were on their way to Europe for a music video shoot in the City of Light, which had been planned for several weeks.
"Thanks for the concerned tweets, Trevor and I are both fine. If you don't know what happened – long story short. For over a month now we had our music video to our duet planned out. The video shoot was taking place in Paris (this was planned out all before the recent tragic events) and it took weeks and weeks of preparation and involved numerous crew members and so much equipment in France that we already rented and booked," Ricky explained on Twitter.
"So when the recent attacks in Paris happened my first instinct was obviously to not go anymore, but it wasn't simple at all to just cancel due to all of the weeks and weeks of preparation and everything that was already booked, so we took all the precautions to make sure we'd be safe and made sure the areas we were filming in was safe and everything was fine so we still had planned to go," he continued.
Click inside to read Ricky Dillon's account of what happened…
"We left on a flight today to go to Paris and about 2 hours into the flight, they announced that we had to do an emergency landing. They wouldn't tell us anything, when we landed there were so many police cars surrounding the plane. Everyone had to get off the plane we're now being interviewed one by one by the FBI in the airport. Found out from CNN that someone phone called in a bomb threat. So at this point we're just going to cancel the music video shoot and probably shoot in in LA soon and reschedule everything, safety comes first obviously and this has just gotten way too scary.
"Me and Trevor are both fine, we're gonna head back to LA. I just didn't want any of you to worry about us, was reading concerned tweets from a lot of you. So thank you but we're safe and okay! Love you all! And I hope you're safe and okay as well <3."
Like Just Jared Jr. on FB