Mon, 21 December 2015 at 4:00 pm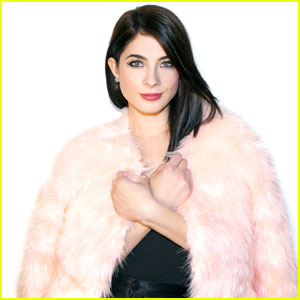 Meet the gorgeous and talented Niki Koss!
The 21-year-old actress stars on the highly-anticipated Freeform series Famous in Love, which follows college student named Paige (Bella Thorne) who gets her big break after auditioning for the starring role in a Hollywood blockbuster.
She must now navigate her new star-studded life – and undeniable chemistry with her two co-leads – while uncovering the truth about what happened to a missing, famous popstar.
Niki stars as Alexis, one of Rainer's (Keith Powers) old friends, who competes with Paige for the same role, and like most people on the show, has a secret.
"Shooting the Famous in Love pilot has been the most amazing experience," Niki told JJJ. "My cast mates are so much fun and constantly being around the creative genius that is Marlene King is so inspiring. I can't wait for the world to see this show, it's going to be everyone's new favorite."
Get to know Niki more with these 10 fun facts:
1. I have a faux fur coat collection that I make my guy friends model for me.
2. I have a three-pound hairless dog with the worst breath in the world. We call her dragon breath.
3. No one can beat me at scrabble.
4. When I was little I used to drink pickle juice for fun, straight from the jar. Sometimes I still do.
5. My first acting role was when I was four years old. I played a mermaid and got such bad stage fright I couldn't move.
6. Mulan has always been my favorite Disney princess. #girlpower
7. I speak three and a half languages. Italiano, Espanol, English and I can read and write Hebrew, but can't really speak it.
8. I've never been on a sports team.
9. My family takes way too much pride in being Italian.
10. When I was 3 my teacher told my mom I was too boy crazy.
Be sure to follow Niki on Twitter!
Like Just Jared Jr. on FB