Tue, 22 December 2015 at 2:00 pm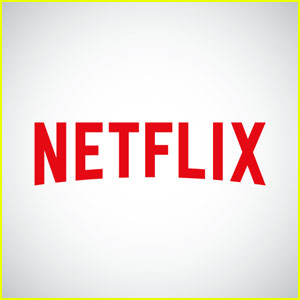 Get your calendar ready – we have the full list of fun stuff coming up on Netflix!
The streaming service just released all of its new kids and teen content for the new year!
Everything from Angry Birds Toons to Ice Age 2 will be available to watch!
Not to mention, JJJ is super pumped for the premiere of Degrassi: The Next Class on January 15!
The show follows a new generation that navigates high school drama in the latest installment of this award­winning series.
Click inside to see the full list of new kids and teen content on Netflix starting January 1…
Avail 1/1/15
2 Fast 2 Furious (2003)
It's a major double­cross when a former cop teams up with his ex­con buddy to transport a shipment of "dirty" money for a shady import­export dealer. But the two are actually working with an undercover agent to bring the bad guy down.
American Girl: Grace Stirs up Success (2015)
Grace has a real talent for baking and a passion for making delicious dreams come true. When her mom announces a trip to visit relatives in Paris, Grace isn't so sure about leaving her friends and their cupcake business. That is, until she discovers she'll get to work with her uncle and cousin in a real French pastry shop!
Angry Birds Toons: Season 1
ANGRY BIRDS TOONS brings to life the characters and adventures from one of the beloved games in history!
Bring It On: Fight to the Finish?(2009)
After her mom gets remarried, Lina says adios to East Los Angeles and readjusts to life in affluent Malibu, where the new girl pledges to whip her school's cheerleading squad into shape. But will Lina's moves be enough to topple the ranking champs?
Bring It On: In It to Win It (2007)
Carson sets out to guide her squad to victory and to win the heart of rival cheerleader Penn at the Cheer Camp Nationals, taking on competitive Brooke in a one­on­one battle. It seems that Brooke wants not only the trophy but Penn's affections, too.
Catwoman (2004)
Liquidated after discovering a corporate conspiracy, mild­mannered graphic artist Patience Phillips washes up on an island, where she's resurrected and endowed with the prowess of a cat ­­ and she's eager to use her new skills as a vigilante.
Ice Age 2: The Meltdown (2006)
Global warming waits for no man ­­ or animal. These critters have to get the word out before paradise floods over!
Meet the Parents (2000)
Male nurse Greg Focker meets his girlfriend's parents before proposing, but her suspicious father is eve date's worst nightmare.
Meet the Fockers (2004)
In this sequel to Meet the Parents, newly engaged Greg and Pam join Pam's straitlaced family on an RV trip down to Miami to meet Greg's eccentric parents. Once again, Greg's future father­in­law refuses to play nice with anyone.
Nanny McPhee (2006)
The recently widowed Mr. Brown and his domineering aunt can't seem to control the numerous and naughty Brown children until Nanny McPhee comes to stay. Now, with the help of some magic and a little discipline, their household runs like clockwork.
Pooh's Heffalump Movie (2005)
Winnie the Pooh, Tigger and the loveable residents of the Hundred Acre Wood embark on a journey of discovery in search of the elusive Heffalump.
The Tale of Despereaux (2008)
An unusually gifted mouse named Despereaux is different from other mice in that he reads books and has disproportionately large ears for his body. But with help from a rat named Roscuro, he sets out to win the girl of his dreams ­­ a human princess.
Avail 1/3/16
Sofia the First: Season 2
When her commoner mother marries the king, average­girl Sofia finds that being a real princess isn't all it's cracked up to be.
Avail 1/5/16
New Girl: Season 4
Still rebounding from a breakup, Jessica Day moves in with three single guys, all of whom are ready to help her understand the ways of the world.
Avail 1/8/16
Dragons: Race to the Edge: Season 2 ­­ NETFLIX ORIGINAL
From the creators of How to Train Your Dragon comes an all­new Netflix original series that takes Hiccup and Toothless to the edge of adventure!
Avail 1/15/16
Degrassi: The Next Class: Season 1­­ NETFLIX ORIGINAL
A new generation navigates high school drama in the latest installment of this award­winning series. If you're a teen, this is your life.
Avail 1/25/16
Turbo Kid (2015)
A teenage orphan in a post­apocalyptic world scuffles for survival. But when his friend is threatened, he becomes a superhero to save her.
Avail 1/29/16
Ever After High: Dragon Games ­­ NETFLIX ORIGINAL
The kids of fairy­tale characters attend a school with two cliques: those who accept their fairy­tale destinies and those who want to write their own.
Like Just Jared Jr. on FB