Sun, 27 December 2015 at 8:30 am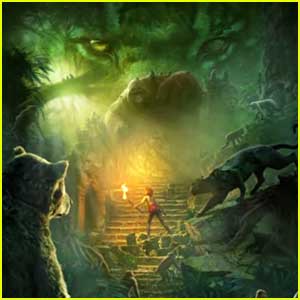 Have you seen the new "living" Jungle Book poster yet? It's so cool!
Here's the official summary for the upcoming flick: Mowgli (Neel Sethi), a man-cub who's been raised by a family of wolves, finds he is no longer welcome in the jungle when fearsome tiger Shere Khan (Idris Elba), who bears the scars of Man, promises to eliminate what he sees as a threat.
Urged to abandon the only home he's ever known, Mowgli embarks on a captivating journey of self-discovery, guided by panther-turned-stern mentor Bagheera (Ben Kingsley), and the free-spirited bear Baloo (Bill Murray).
Scarlett Johansson, Christopher Walken, and Giancarlo Esposito also provide voices in live-action film.
The Jungle Book will hit theaters on April 15th, 2016.
Like Just Jared Jr. on FB