Tue, 05 January 2016 at 10:00 pm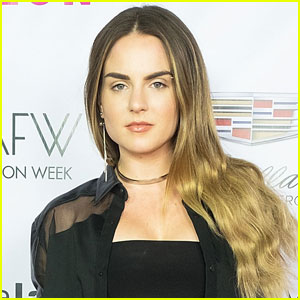 JoJo is dishing the goods on her comeback in this new interview.
The 25-year-old singer opened up to The Four Oh Five about her new music, taking a week of silence, and more. Check it:
On who she is right now: I'm emo. I think I'm a little bit more confident and raw. There wasn't really anything holding me back as a teenager, except for my age. I was scared to say certain things. But I've always been a little bit rough around the edges and that comes out a bit more as I get older. I think the evolution is just natural. I'm singing about things that are real to me. Love and sex are a part of my life and struggle and triumph and friendships and self-love and a lack of it. I'm just kind of finding myself.
On traveling for inspiration: Sweden is where incredible music comes from. It has since ABBA days, Britney Spears and Backstreet Boys. It's been an amazing factory. All the way up to Robyn and Lykke Li, who I just found out is from Sweden. There's an amazing pulse musically there and I heard some work from a production team called The Family and ended up going there and 'Save My Soul' came from that. We wrote some other songs and then I went from London from there and worked on that. I love soaking up the vibe of the city. That's why I'm bummed I'm only here for a few hours, because there's such energy and it's different. It's nice to have a change of pace.
On her week of silence: I understand the discipline of what being a female artist takes now. To be doing a show every night and to show my stomach. I'm in the gym every day now because I want to be strong and I want to feel confident. I'm taking care of my voice in a different way. I'm making sure I'm getting the right amount of sleep as well as having fun and being young and exploring and being with my friends. But the first week of January, I'm taking a week of silence. I'm going completely silent and I'm not speaking at all. I'm doing it for my voice and my mind, so I'm looking forward to that. I'm kind of scared to be alone by myself but I think some important stuff is going to come up. Time alone is essential.
For more on JoJo, visit TheFourOhFive.com.
Like Just Jared Jr. on FB