Mon, 11 January 2016 at 5:20 pm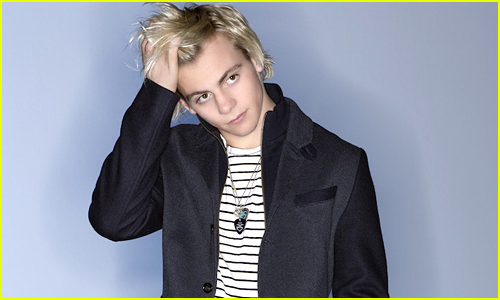 When you leave a job behind, you always partake in an exit interview and with just days before Austin & Ally signs off, JJJ conducted our own. We've been speaking with the cast and creators about their best memories, the series finale and what's next.
Ross Lynch starred as Austin Monica Moon, the overnight sensation who made it big by "stealing" a song from Ally Dawson after accidentally overhearing it inside Sonic Boom.
Austin is the guy who enters Ally's life with a bang and just doesn't leave. After stealing the song, the twosome become musical partners; and along with Ally, his best friend Dez, and friend/manager Trish, he's set to conquer the Miami and the world's music scene.
JJJ chatted with Ross briefly before he left on tour with R5 about the series, leaving Austin behind and more.
Click inside for our exclusive interview with Ross Lynch…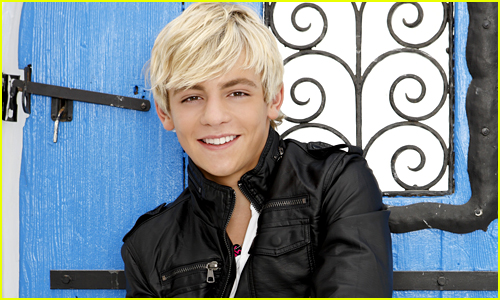 What did you like most about your job?
The people were all so great. Every time we had a guest director they never wanted to leave because the environment was so refreshing. I'm sure you've heard stories.
Is there an upside at all to not having to be on set for early call times?
I've always been pretty good at living a substantial life outside of my career, but not having to wake up early helps. However, I will definitely miss having a consistent job and a wonderful workplace.
We have a feeling that working with creators Kevin Kopelow and Heath Seifert was more fun than anything else. Can you tell us more about your first impressions all the way to your last moment with them?
Kevin and Heath really set a great environment for everyone. I've always thought of them as friends rather than colleagues. We still hang out. I saw them a few days before we left for Japan for our tour. They are both genuinely great guys.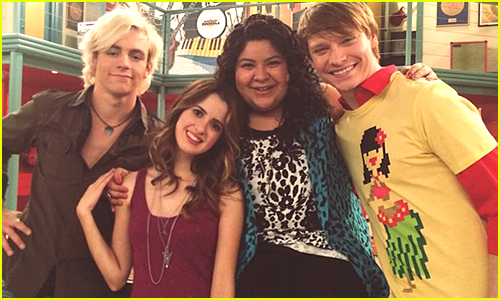 The fans are completely crazy for the show. When did you realize how huge the fan base had gotten?
It seemed to be there from the beginning. The show always had a huge support system in my eyes. That made us want to make a better TV show, because we knew people were actually watching and genuinely cared about the characters.
When you're an actor, you're always looking for feedback or tips about your performance. Was there one bit of advice that really sunk in and you use in everything you do?
One of my favorite things about "Austin & Ally" was that we all became great technical actors. We are really good at multitasking with things like finding our light and camera, and executing our blocking while also keeping the comedic timing in mind. It was really good practice for four years. If you keep your eyes open you learn a whole lot, and we learned every day.
Where do you think your characters are in 10 years?
Austin and Ally have a big family, and they start a super band or a hockey team with their kids.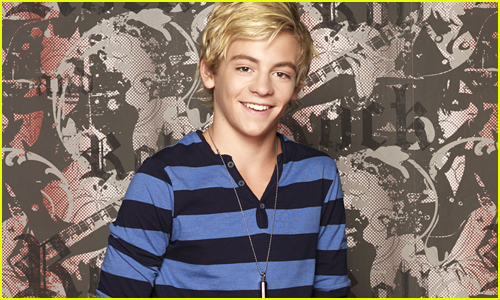 You were on a Disney show for four years time. Did you feel any pressure to exude that "Disney celebrity" image?
I always made a conscious decision to be respectful to the brand, but in no way did I let it limit my life. I still did everything I wanted.
Would you ever return to Disney for a new project? Maybe on another network, in movies, or even back on Disney Channel?
Disney has all of the biggest franchises at the moment, so absolutely. I would consider myself fortunate to work with them again.
What will be your first project after the series finale? What are you hoping your fans will think about it?
First up, after touring with R5 on our "Sometime Last Night Tour" I am going to film a movie called "Status Update." For all of my upcoming projects, if we received half of the support we did from Austin & Ally, that would be enough.
===================================================
In case you missed it, check out JJJ's series finale recap of Austin & Ally. Warning — there are major spoilers ahead!
Like Just Jared Jr. on FB