Sun, 17 January 2016 at 11:30 pm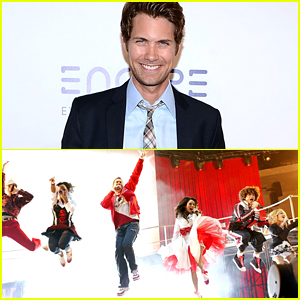 Drew Seeley may not have been Troy Bolton in High School Musical (the movie), but, he was definitely a big part of it.
The 33-year-old actor/singer took to Twitter to celebrate the 10 Year Anniversary of the movie and just moments after, was attacked by "fans".
"Well it's official, I've had my head in the game 10 years next week! #HSM airs on @disneychannel Wednesday 8pm est," he wrote before tweets came back at him.
Drew responded to them: "Simmer down trolls. I never said I was Zac [Efron]. But I was an important piece of the movie & tour. I'm proud of it. #HSM….There's enough hate in the world already. Do y'all really need to add to it over a Disney movie? Be more."
Remember, Drew DID write "Get Your Head In The Game" and was Troy Bolton on the HSM concert tour, plus, he provided the singing voice for Troy in the original movie, while Zac worked on his vocals up to perform in HSM2 and Hairspray.
Like Just Jared Jr. on FB