Sun, 24 January 2016 at 1:30 pm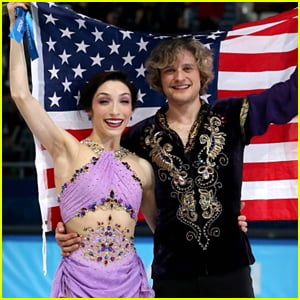 Meryl Davis has taken to Twitter and Instagram to call out some articles that were written about the state of the sport of figure skating.
USA Today wrote an article on the sport where one judge was quoted as saying that, "The only person who is consistent in figure skating is nobody."
That's something that Meryl, her partner Charlie White, his wife Tanith Belbin White, John Coughlin, as well as JJJ, disagree with.
"The sport of figure skating is not as popular in the U.S. as it once was, that's true. So many factors play a part in the apparent decline in popularity of our sport on the big stage- some reasons come from within the sport, some from the drastic changes in American pop culture over the last 2 decades. It's a shame and we ALL hope a revival of the Golden Age of figure skating is on its way," Meryl wrote on Instagram.
She added, "BUT 'the only person who is consistent in figure skating' is not 'nobody'…it's the ice-dancers. It seems a shame to read this morning's article to find out that the years of world and Olympic medals we continue to bring home have been forgotten."
Like Just Jared Jr. on FB