Wed, 27 January 2016 at 3:20 pm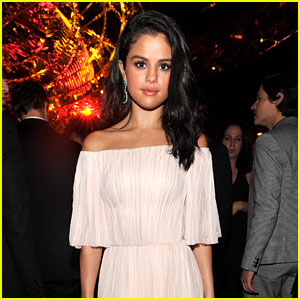 Selena Gomez has opened up with Variety about her upcoming projects in a new interview.
The 23-year-old actress dished about acting, not being your typical pop star and working with her mom, Mandy on 13 Reasons Why. Check it:
On her mom discovering 13 Reasons Why: "She's got incredible taste in a weird, cool way. Four or five years ago, she found this book and fell in love with it. I think I was still in high school. Now we're here. We took our time with it."
On fighting the pop star stereotype: "I never really wanted to be on tabloids or anything like that. I think it's wonderful now. I've been able to build my platform up because of who I am on the inside and just doing what I love, which is film, which is music. I'm not oblivious to that being the road bump. But I'm also prepared to keep fighting through it."
On her role in Neighors 2: "I'm just in the beginning. I'm kind of the opposite of what Chloe Moretz would be. I'm the pompous, over-the-top obnoxious sorority president. We're doing obnoxious things like studying in our bikinis. That's as risqué as we get."
For more from Selena, please visit Variety.
Like Just Jared Jr. on FB