Thu, 11 February 2016 at 11:00 am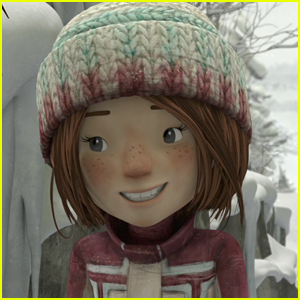 Sophie blushes up a storm after sharing her first kiss with Luke in this exclusive clip from Snowtime!
In the new animated feature, to amuse themselves during the winter school break, the kids in a small village decide to have a massive snowball fight. Luke and Sophie, both 11, become the leaders of the opposing sides. Sophie and her cohorts defend an elaborate snow fort against the assault of Luke's horde.
Whichever side occupies the fort at the end of the winter break, wins. But what starts out as pure youthful fun and enthusiasm deteriorates into a more serious conflict, where children learn valuable life lessons on friendship, the importance of unity, and the emotional consequences of vicious rivalry.
Also starring Ross Lynch and Sandra Oh, Snowtime! hits select theaters nationwide on Friday, February 19th.

"Snowtime!" – First Kiss Clip
Like Just Jared Jr. on FB