Sun, 14 February 2016 at 3:00 pm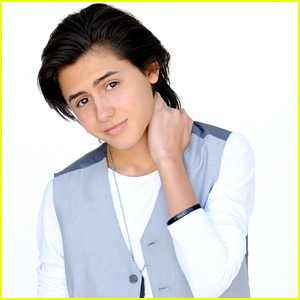 Who's ready to catch Isaak Presley in the all-new series, Stuck In the Middle?!
The former Austin & Ally actor plays Ethan in the new series, the artistic teenager and first born son in a family of nine. Ethan just also happens to be Harley's (Jenna Ortega) closest ally.
We met up with Isaak and gathered up 10 Fun Facts that you might now know about him. Check it:
1. I play guitar (which I've been doing since I was 5), I sing, and write music.
2. I'm a 4 time champion equestrian in gymkhana.
3. I've won 28 gold medals in Martial arts, I'm a black belt as well.
4. I love to write and want to be an author someday.
5. I gun sling (twirl guns)
6. I collect comic books and I have quite the knowledge of (dc) superheroes #dontcallmeageek
7. I have a coin collection.
8. I have a 200 pound African spur sulcata tortoise
9. I'm left handed
10. I love Greek and Roman mythology and culture and love to study it.
Stuck In The Middle premieres TONIGHT, February 14th @ 8:45PM ET/PT on Disney Channel.
Like Just Jared Jr. on FB