Mon, 22 February 2016 at 6:30 pm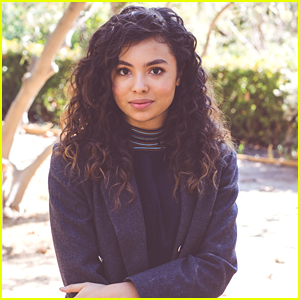 Jessica Sula takes a lovely walk in the park for NKD mag's February 2016 issue.
In the glossy, the 21-year-old actress chats about reuniting with Sebastian de Souza for Freeform's Recovery Road.
"That was really lovely. With Sebbie, when we were in Skins, I really didn't get to know him very well…I actually think that was really good because we had all of this common ground. We had been through this show together. So when we met up we could talk about, 'How did you feel about this,' which was lovely. We got to know each other even more," she shared.
Jessica added, "I love that boy. It's nice to have somebody [in L.A.] from home who gets what you've been through and gets your sense of humor. He doesn't take things too seriously, and you can't take things too seriously."
Speaking of her character Maddie, Jessica admits she's "a very dry sense of humored little madam. You see a transition of her using humor…it's a great way to deflect from certain issues going on. She has a great sense of humor, she's got a lot of love, but she's extremely against the idea that she's an addict."
Like Just Jared Jr. on FB