Wed, 09 March 2016 at 12:00 pm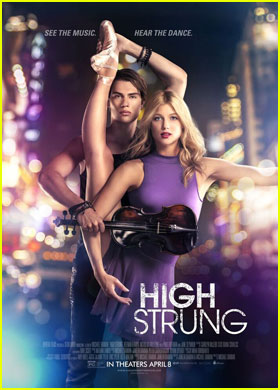 Check out this exclusive new music video for Sofi Tyler's song "Monotony"!
The 15-year-old singer recorded the track for the upcoming film High Strung. Watch below!
Here's the synopsis: Ruby Adams (Keenan Kampa) is a dancer from the Midwest with a scholarship to one of New York's toughest performing arts schools. Johnnie Blackwell (Nicholas Galitzine) is an aspiring British musician, playing for money on subway platforms.
Ruby's world is classical and disciplined; Johnnie's is improvisational and street smart. When these two young artists are thrown together, they immediately clash, but neither can deny the sparks that fly between, or their shared ambition of trying to make it in the most competitive city in the world.
When Ruby's scholarship is threatened, and Johnnie suddenly faces deportation, they join forces and enter a contest where winning—or losing– could change their lives forever. With the help of a dynamic dance crew called The SwitchSteps, they prepare to perform in a competition that unites their disparate worlds, and climaxes in an action-packed extravaganza that thrillingly combines hard hitting hip-hop with contemporary and classical dance.
High Strung hits theaters on April 8th!

"Monotomy" – Sofi Tyler – "High Strung"
Like Just Jared Jr. on FB