Fri, 11 March 2016 at 9:30 pm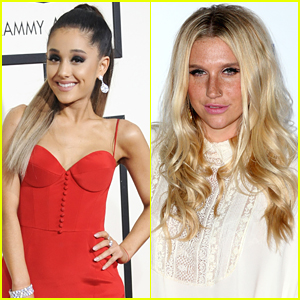 Ariana Grande is 100% Team Kesha.
Speaking with 97.1 AMP Radio's Daly Download, the 22-year-old "Dangerous Woman" singer shared what she knew about the allegations and the double standard.
"I love Kesha. I worked with her when I was a lot younger. We've been friends, I support her, regardless of what's going on," she shared.
Ariana continued, "The incredible double standards that we [women] face on a daily basis, in the industry and just in the world, it's shocking. I would be so amused, and pardon me if this comes across as sexist, but I don't think a male artist would be in this position right now. Sorry."
"If I'm speaking out about something I'm passionate about, I'm willing to take the brunt for fighting for what I believe in, and my fellow women are definitely something that I will always be one of the first to speak up about," she added.
Like Just Jared Jr. on FB