Sat, 07 May 2016 at 4:00 pm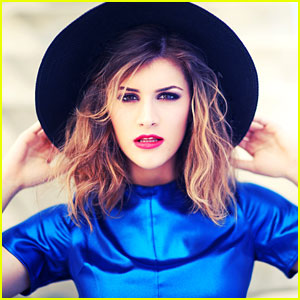 Have you heard Jillian O's debut single, "A Girl Like Me"?!
The 17-year-old singer recently debuted the track online and it's been blowing up ever since.
"For 'A Girl Like Me,' we started from scratch, with a little guitar riff that we built everything around. It was definitely one of the most fun songs to record,' Jillian dished to JJJ. "It's catchy and fun, and hard for me to listen to without dancing. But what makes it important is that it says girls need to feel more self-confident and worthy and sure of themselves."
She added that the song comes out of personal but universal experience for teenage girls — being treated badly by a boy: "But I'm totally over it–and got a good song out of it–so in my mind it's a win!" she says. "As long as I get a good song out of it, we're all good."
"A Girl Like Me" is the first single off Jillian's upcoming debut album, Dancing With My Eyes Closed.
Like Just Jared Jr. on FB