Mon, 06 June 2016 at 12:40 pm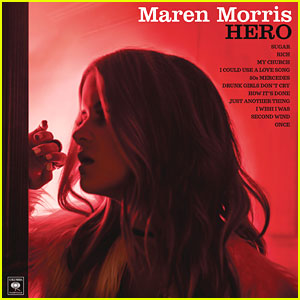 We've spent the entire weekend listening to Maren Morris's new album, Hero, and it's safe to say that JJJ is obsessed.
The 26-year-old country singer dropped the new record on Friday (June 3), which features her hit "My Church", "80s Mercedes", and nine more songs that our ears can't get enough of.
"I Wish I Was" was the song which inspired Maren to name the album Hero.
"'I Wish I Was' is the most autobiographical song on this record and I admittedly was not the hero in that story, but I am the hero in mine," Maren shared. "I've come such a long way from who I was in Texas, who I am as a writer, who I am as a woman today. I think the message of this record is self acceptance and awareness, and that to me is heroic."
Be sure to download Maren's Hero on iTunes NOW — or, if you buy at Target, you'll get three additional songs — "Bummin' Cigarettes," "Space" and "Company You Keep".
Like Just Jared Jr. on FB