Sat, 18 June 2016 at 6:30 pm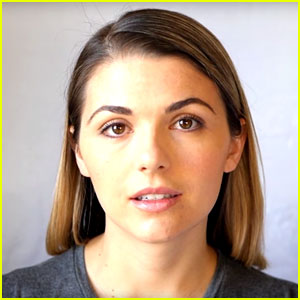 One of the first YouTube stars to go viral was Lonelygirl15, who was really an actress named Jessica Lee Rose doing a fictionalized vlog. Now nearly eight years later, "Bree" is back with a new video and a new sci-fi element.
The new video was posted on June 16, 2016, exactly ten years after her first video launched the viral sensation of a fictional 16-year-old girl who discussed her life with her viewers.
In the video, it appears that there's a new sci-fi element to Bree's story and she talks to viewers through a glitchy feed. She opens up about the religious ceremony that she had to go through in one of her early videos.
"Did you think that because they were quiet this was over?" Bree says in the video. "Isn't that when you're supposed to worry, when the guys in suits and symbols disappear all at once? They didn't go anywhere, kids. You did. The world doesn't just freeze when you close your eyes."

Whatever Happened To lonelygirl15?
Like Just Jared Jr. on FB