Sat, 25 June 2016 at 8:30 am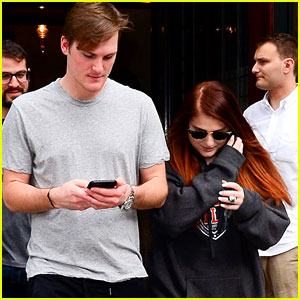 Meghan Trainor keeps a low profile in her sweats and tries to cover up her face while stepping out of her New York City hotel on Thursday (June 23).
The 22-year-old singer, who was joined by her brother Justin, has opened up about beefing up her security team after the shocking murder of Christina Grimmie.
"The two days following [Grimmie's murder] I was like, 'I'm not going out to see fans, I'm too afraid now,'" Meghan told Page Six.
"I want to make sure we have good security. I'm not that artist yet, I don't have security with me all the time, I don't have 'my guy.' I asked my team, 'Should I be getting a guy? Should I have someone?' I go out all the time without security, and you just never know. You have no idea who's out there obsessed with you to the point that they would do something like that," Meghan added.
"I did go out recently and sign [autographs] for some fans… and I do feel better about this," Meghan continued. "I do need to be careful, but I can still do this. I don't have to be afraid of the world. That's my biggest fear on top of that, to be afraid to go outside."
Like Just Jared Jr. on FB