Sat, 16 July 2016 at 3:30 pm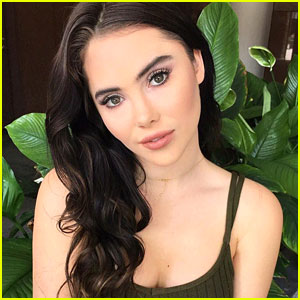 McKayla Maroney might not be going to the 2016 Rio Summer Olympics on the gymnastics team, but that doesn't mean she's not rooting for them.
You know, I really thought I was going to be there. Even six or seven months ago. But I ended up having some different health issues and I didn't even realize that I was starting to fall out of love with the sport and in love with music," the now 20-year-old shared with Seventeen mag. "Watching the Trials was definitely weird because I'm used to competing. But to watch [Simone Biles, Gabby Douglas, Aly Raisman, Laurie Hernandez, and Madison Kocian] do as well as they did – these girls, their lives are about to be totally changed. And they're a gold-medal team. I'm still excited for them."
McKayla also opened up about what she's been concentrating on now — music.
"I was a gymnast my whole life. I mean, I'd go to Starbucks and people would be like, 'Are you going to the next Olympics?' And when I'd say no, they'd literally look sad. So it was very hard for me to get excited about anything else," she shared. "I thought that I had to do gymnastics forever. To be excited about this new piece of myself and this new part of my life is very special for me."
McKayla added, "For the last year, I was just figuring out my sound. I've loved writing songs since I was really young. I thought I was going to be like Sia and sell my songs to people. But after they were done, I was like, 'I'm not going to sell these to anybody! I want to sing them.' I have some demos done and I'm going to be showing them to some bigger people in the industry and we'll see where that takes me. In the next couple of months, I think I'll have a single out, and I'm excited for people to hop on this new journey of mine."
McKayla is also pictured leaving an acupuncture appointment in Los Angeles on Thursday afternoon (July 14).
Like Just Jared Jr. on FB