Sat, 16 July 2016 at 9:30 am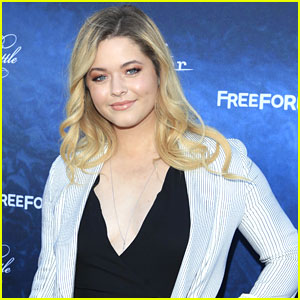 Sasha Pieterse took to social media this week, sharing a great message about loving who you are and what you look like.
"I've always struggled with weight and in my early teens I realized health was very important. My whole mindset and lifestyle changed for the better and I was really happy and confident in my body and the way I looked," the 20-year-old Pretty Little Liars star wrote. "I was proud that I had gotten to a place I was comfortable in and had done it in a healthy way."
"There then became a point where my body changed dramatically. Being in my line of work meant that all those changes were documented. There was major backlash on social media. People were actually angry that I had gained weight. I was being (and still am) called name, made fun of, the (unfortunate) usual but it wasn't until people started asking and assuming I was pregnant that I decided to say something," Sasha continued.
She added at the end, "No long term happiness comes from instant gratification. Do not lower yourself to people who refuse to grow higher. If you don't love yourself you'll continue to chase people who don't love you either. Eat like you love yourself. Move like you love yourself. Speak like you love yourself. Act like you love yourself."
Read Sasha's entire message below:
Like Just Jared Jr. on FB