Wed, 03 August 2016 at 3:00 pm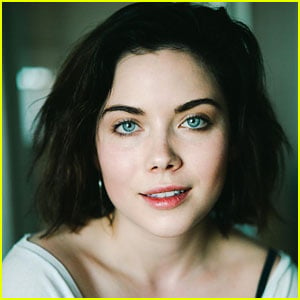 Grace Phipps, who you most likely fell in love with in Teen Beach Movie and Vampire Diaries, has opened up about past dating abuse in her life.
The 24-year-old actress revealed her experience on Instagram after popping an eye vessel earlier in the week.
"Yesterday I received a text message from a man dated last summer who was much older than me who ended up being violent with me. He asked me a simple question that made me realize the full extend with which he looked at me as nothing more than meat," she wrote. "This feeling, this sense of seeing myself from the outside, and the idea of treating another person with that little human compassion made me vomit so violently that I burst a blood vessel in my eye."
Grace continued, "I wore contacts that looked like this to play dead in a movie once. I'd like to think that he couldn't have that power over me. That no one does. I didn't want to put this online at first, but then I realized that that would mean hiding for maybe three weeks till it heals."
She added, "I have a meeting with me New York agents I don't know yet this week. I was supposed to take headshots. I missed my dear friends goodbye party because I was too ill. I didn't want to let that story get told, but I didn't want to have to hide too."
If you know someone, or are in an abusive relationship, please call 1-800-799-7233.
Like Just Jared Jr. on FB