Sun, 07 August 2016 at 11:00 am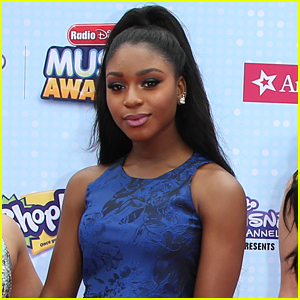 Normani Kordei has had enough of the bullying on Twitter and has decided to leave it behind.
After clearing up rumors about a feud between herself and Camila Cabello, the 20-year-old Fifth Harmony singer is still experiencing cyber-bullying at its worst.
"I am taking a break from twitter for now. Over the past four years of being int he public eye, I've learned to grow a thick skin to critics and those who may not like me," she wrote. "I've never been one to deny anyone of their opinions, but over the course of this last week and especially over the last 48 hours, I've not just been cyber bullied, I've been racially cyber bullied with tweets and pictures so horrific and racially charged that I can't subject myself any longer to the hate."
Camila came to Normani's defense when fans sent Normani images of her face on the depictions of slaves and lynched bodies.
"I stand by the words 'love only', meaning I won't tolerate on my timeline any kind of hate, racism, or discrimination towards ANYONE. Period. You don't have to hate on somebody else to support me- I don't appreciate it and it's not what I'm about," Camila wrote.
Like Just Jared Jr. on FB