Sun, 14 August 2016 at 7:00 pm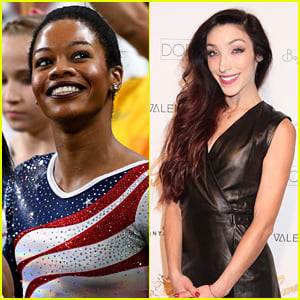 Gabby Douglas knows all about cyber-bullying, after having gone through it during the 2012 London Summer Olympics…and it seems they're back in full force during the 2016 Rio Summer Olympics.
According to her mom Natalie, the 20-year-old gymnast and Final Five team member is being attacked online following the Team Finals, where they took home gold, last week.
"She's had to deal with people criticizing her hair, or people accusing her of bleaching her skin. They said she had breast enhancements, they said she wasn't smiling enough, she's unpatriotic. Then it went to not supporting your team mates. Now you're "Crabby Gabby"," Natalie Hawkins said in an interview, via Reuters.
She added, "We've been brought to many tears because I don't know what she's done to warrant such an attack. To me it looks like she is being bullied…They keep attacking her about not smiling but they don't know what she is dealing with. If they did, this would not be a conversation. They would (understand). But this is not the time or place to tell that story."
Olympic ice dancer Meryl Davis tweeted her support to Gabby after hearing of the news. Read it below:
????@gabrielledoug so much love & support coming your way from the US ?? Don't give a second thought to the haters – they don't know ????????

— Meryl Davis (@Meryl_Davis) August 14, 2016
Like Just Jared Jr. on FB