Wed, 05 October 2016 at 10:57 am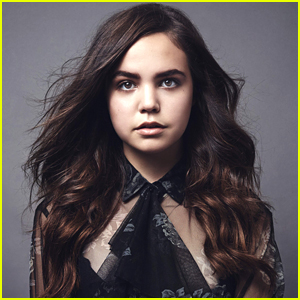 Bailee Madison has always been one of our role models and her speaking out about Hurricane Matthew, which is causing havoc in the Caribbean, is one of the reasons why.
"The thing that I've always loved about social media is that it allows us to spread content to millions of people all over the world in a simple click of a button, however sometimes I find, that we abuse that button, myself included, for things that maybe just aren't that important," the 16-year-old Good Witch actress starts out in her post on Instagram, bringing attention to the ocean storm.
Bailee continues, "We often forget that we can use our accounts to talk about what's going on in the world, on the news, neighborhood fundraisers or in this case, #HurricaneMatthew . Let me remind you that talking about these topics is JUST as cool as the avocado toast we had at brunch or the picture that I posted yesterday. I woke up today amazed that in the list of trending topics, no one was talking about this storm, however #NationalBoyfriendDay had no issue trending for hours yesterday. So I searched the hashtag and began reading updates as I have family members in Florida, and my childhood home is in Florida.
"As I did that I came across this powerful picture captioned: A girl watches as authorities arrive to evacuate people from her house in Tabarre, Haiti, Monday, Oct. 3, 2016.
"My heart broke in a million pieces. This is just one face. One example. One worried heart. Out of hundreds and hundreds of people. Moms are holding their babies, as they have no shelter, fear is filling their hearts as rain and mud pours onto their faces and mixes with their tears. Tonight I pray for Haiti, I pray for the people, I pray for the animals, I pray for the states that are under warning, I pray for the world, I pray for the hearts aching and the tears being shed. I ask that you pray with me. That you share this photo and educate others on what's going on in the world. Real people. Real issues.
"We need to come together. Our world needs us to come together. May you all stay safe, may you hug those you love and may you join me by using our social media button to spread bigger stories. Blessings, B."
Like Just Jared Jr. on FB