Sun, 09 October 2016 at 9:15 pm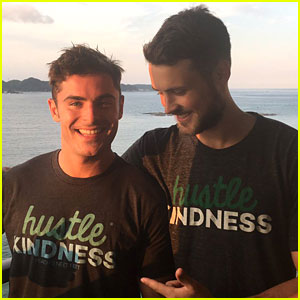 Dylan Efron has qualified for the Boston Marathon!
His big bro Zac took to his Twitter account to congratulate his brother on the fete.
"that happy guy in the middle. That's my BROSKI! Congrats on qualifying for Boston in the #ChicagoMarathon. You stud muffin" he captioned a photo of Dylan. Check it out below!
"First marathon in the books! Thanks @dcberan for talking me into it. Might have to go to Boston now…" Dylan took to his own account.
In order to qualify for the Boston Marathon, which is one of the biggest marathon events in the world, men ages 18-35 must compete a previous marathon in three hours and five minutes.
Looks like he made it in time, congratulations Dylan!
Like Just Jared Jr. on FB