Wed, 19 October 2016 at 10:53 am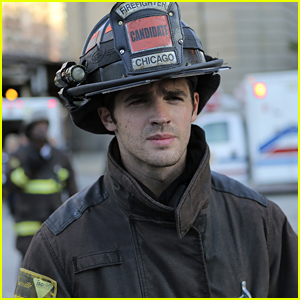 It was a sad night on Chicago Fire — at the end of the episode, we saw Jimmy Borell (Steven R. McQueen) end his career as a firefighter.
In the episode, Jimmy lost faith in Chief Boden's leadership and took matters into his own hands during a fire call. During the process, he was badly burned and this put an end to his career at the firehouse.
Co-creator and executive producer Michael Brandt chatted with THR about the decision to let Jimmy leave the firehouse that way.
"Ultimately, it comes down to creative in terms of who might be leaving the show and what we liked about this was Jimmy's repairing of his relationship with his brother and then ultimately that being the downfall of the character on the show. It wasn't out of the blue. It was motivated by his love for his brother and it was also motivated by the decision that Boden made which you know all those things always live in grey areas and they're always very complicated so it was just a creative [decision.]," he shared.
Now whether Steven could return: "He goes out fighting for what he believes in, and there's nothing wrong with that. At the end of the episode, there's a scene between him and Boden where you realize everything is OK between them. Boden respects why Jimmy did what he did. But that said, there are no plans right now to bring Jimmy back to the show."
Like Just Jared Jr. on FB