Mon, 24 October 2016 at 10:20 am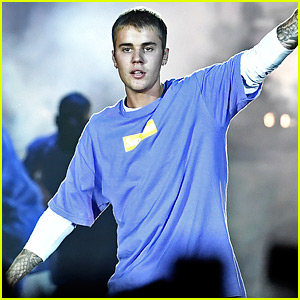 Justin Bieber just wanted a moment to talk to his fans, but he wasn't given it so he walked off the stage in the middle of his Manchester, England concert on Sunday (October 23).
The 22-year-old singer pleaded with has fans to quiet down, but his request was not met so he took matters into his own hands.
"I appreciate all the support, I appreciate love I appreciate the kind things," Justin said. "But the screaming in these breaks has got to stop. Please and thank you. I don't think it's necessary when I'm trying to say something and you guys are screaming."
Justin eventually walked off stage after dropping the mic, but he later returned to continue the show.
"The reason why I got upset is because I traveled across the whole world to come here and I dedicated my life to this," he said. "I dedicated my life to performing, I dedicate my life to bringing smiles to people's faces, and I feel like people just aren't giving me the same respect back, and courtesy. That's all."
WHAT DO YOU THINK of Justin Bieber's decision to walk off stage?
Like Just Jared Jr. on FB